Easy to apply – here are the most frequently asked questions
In order to make it as simple as possible for you to apply for a job with us, we have put together a list of handy tips for applying.
How do I apply for a job at Transval?
Vacancies are listed on our website and you can apply for them by submitting an application. If you cannot find a suitable position, we recommend that you submit an open application. We review applications every day! In your application, please be sure to describe in as much detail as possible the type of job you are applying for and the times you are ready to work at.
What kind of education or training do the jobs require?
We do not require education or training in logistics, although it will, of course, be useful to you if you are really interested in the sector. We offer positions at different levels and tell you what it takes to succeed in the position in each job posting. Various degree programs provide education and training in basic warehouse processes and the use of machines. Above all, however, we appreciate the right attitude and willingness to learn new things – at Transval, #itsallaboutattitude. As an employer, Transval also trains its employees in logistics, both internally and through close cooperation with educational institutions, in order to strengthen their professional skills and development. Most of our jobs require at least some basic Finnish language skills.
What kind of jobs do you offer?
We operate in various areas of logistics. The job descriptions are based on experience and include a diverse range of warehouse, terminal and packaging tasks. In warehouses, you will usually get to drive a forklift or perform picking, sorting and packaging tasks. Most of our jobs require at least some Finnish language skills.
What kind of experience or competence is considered an advantage?
Some tasks require good physical condition, so that will be an advantage in all warehouse tasks. An open-minded and punctual approach goes a long way! Experience of operating a forklift is a major advantage, as is all other experience of working in warehouses. Most of our jobs require at least some basic Finnish language skills.
What is a good job application like?
A good job application describes as specifically as possible what kind of work you are looking for, where you are ready to commute to and what times you are willing to work at. In addition to work tasks, working hours vary by unit, and the more specific you are about your wishes and possibilities to work, the easier it is for the recruiter to identify suitable jobs for you. It's worth putting effort in describing yourself. We receive a lot of applications, and the likelihood of the recruiter contacting you is higher if you have taken the trouble to tell us about yourself and your skills. Remember to fill out all the requested information in the application, the information is extremely valuable from the recruiter's viewpoint!
What kind of questions should I prepare for in the interview?
Before the interview, you should think about at least the following questions in advance:

What do you expect from your new job? What kind of future plans do you have? And what have you learned from your past experiences?

The purpose of the interview is to get an idea of the employee's competence, expectations and motivation. There is no need to be nervous about the interview, the purpose is to talk about the job in a relaxed atmosphere.
What will happen after the interview?
The recruiter who interviews you will tell you the schedule within which you will be contacted. We will inform the applicant about the progress of the recruitment process.
I have submitted an application to you. When can I expect an answer?
Open positions always have an end date for the application period. Once you have applied for a position, wait patiently to be contacted. We will inform all applicants of the progress of the recruitment process. When you submit an open application, there is no end date for the application. Therefore, we will be in touch if there is a job opening that matches your skills. In addition to submitting an open application, we recommend that you apply directly for a position that you find interesting.
How do I know if my application has been received?
Once you have submitted your application, you will receive an email notifying you that we have received it.
Do I need to have a forklift license to work for you?
A forklift license is not a precondition for employment as we have many kinds of jobs. One of the most important tasks of recruitment is to find the right person for the right job. If necessary, employees are trained in the use of the machines in our units, and not all tasks involve operating a forklift.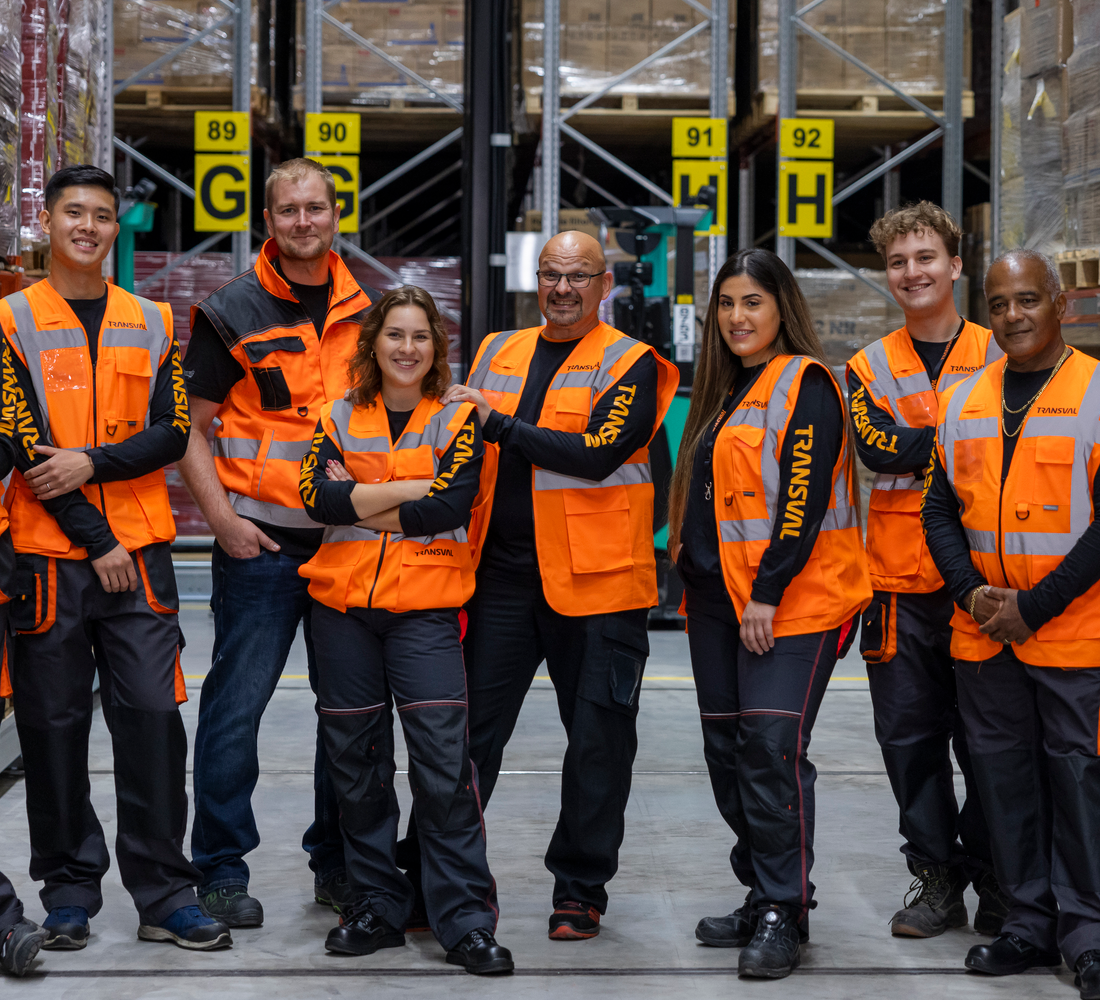 Join us!
Are you the next member to join the Transval team? Transval employs a large number of logistics professionals in various positions. Your most important quality is a good attitude toward work and working. If you cannot find a suitable position at the moment, you can also submit an open application.
Subscribe to Transval's Careers Newsletter!
We will send our open positions to your email once a month.