Here you can develop your skills
At Transval, we offer the opportunity to develop your skills, whether you are a newcomer, a more experienced logistics professional or interested in supervisor responsibilities. The key is your own desire to develop in the ever-changing field of in-house logistics. Whether it's at a practical level, in methods, process management, tools or customer service.

Job rotation opportunities in different departments give our employees a broad knowledge base and the opportunity to develop in a variety of logistics tasks in very diverse warehouse, industrial, terminal and building environments. The variety of tasks contributes to good team spirit, job satisfaction and success.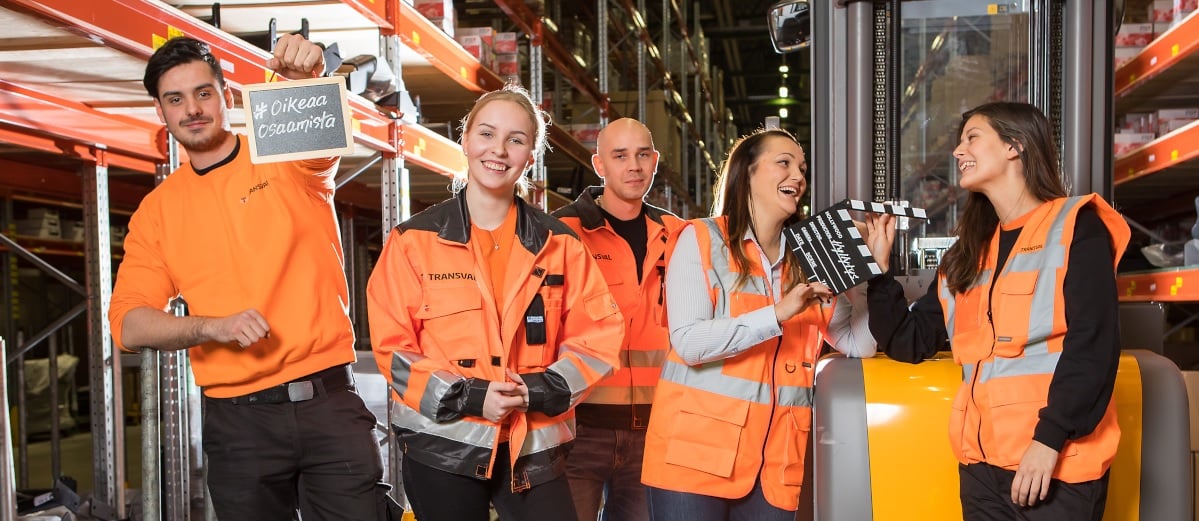 Subscribe to Transval's Careers Newsletter!
We will send our open positions to your email once a month.